A HUMOROUS ESCAPE FROM EVERY DAY LIFE
WE ARE A "RETAILTAINER"
Somewhere you can laugh out loud, break the rules, treat yourself, and experience pure joy. So go ahead and eat dessert before dinner and give your senses permission to run wild.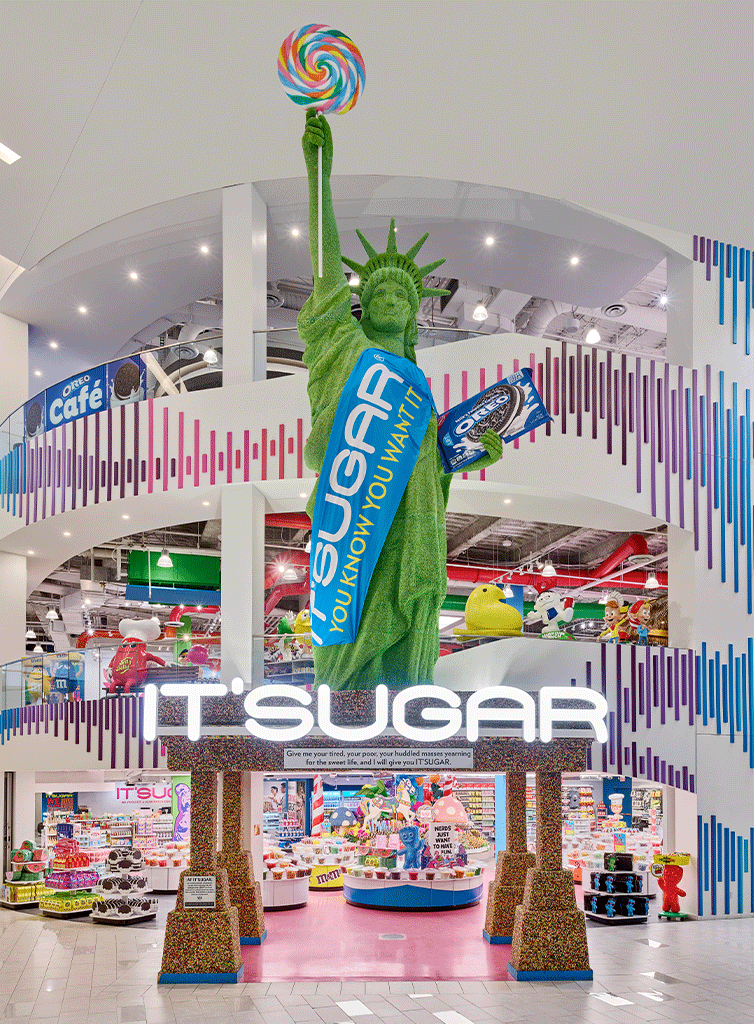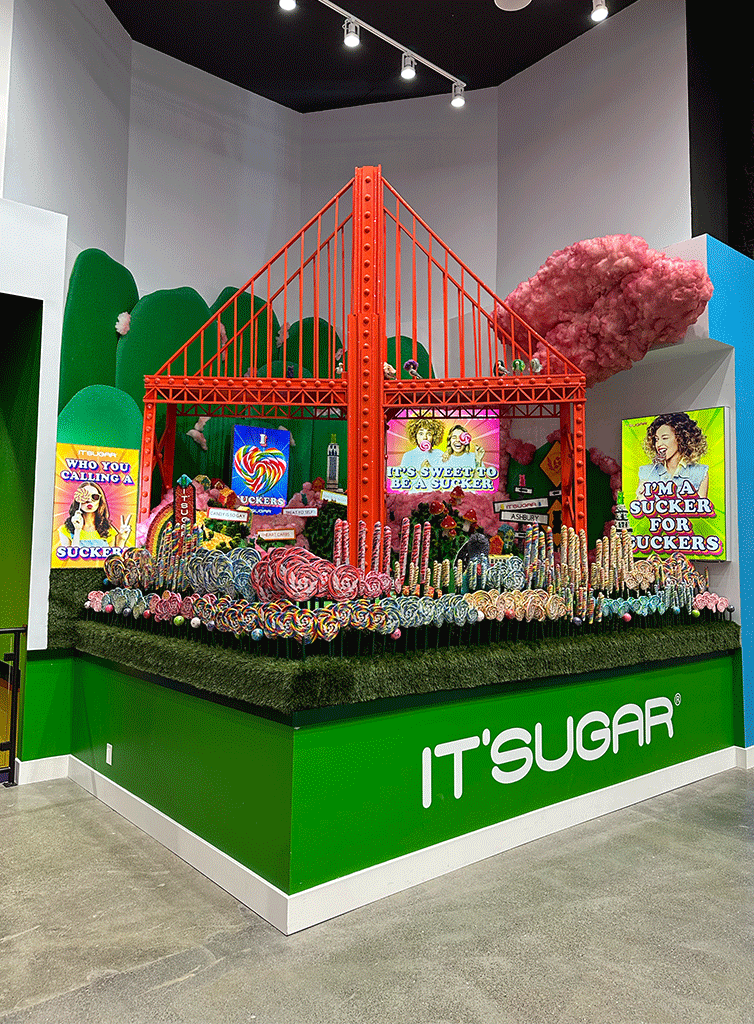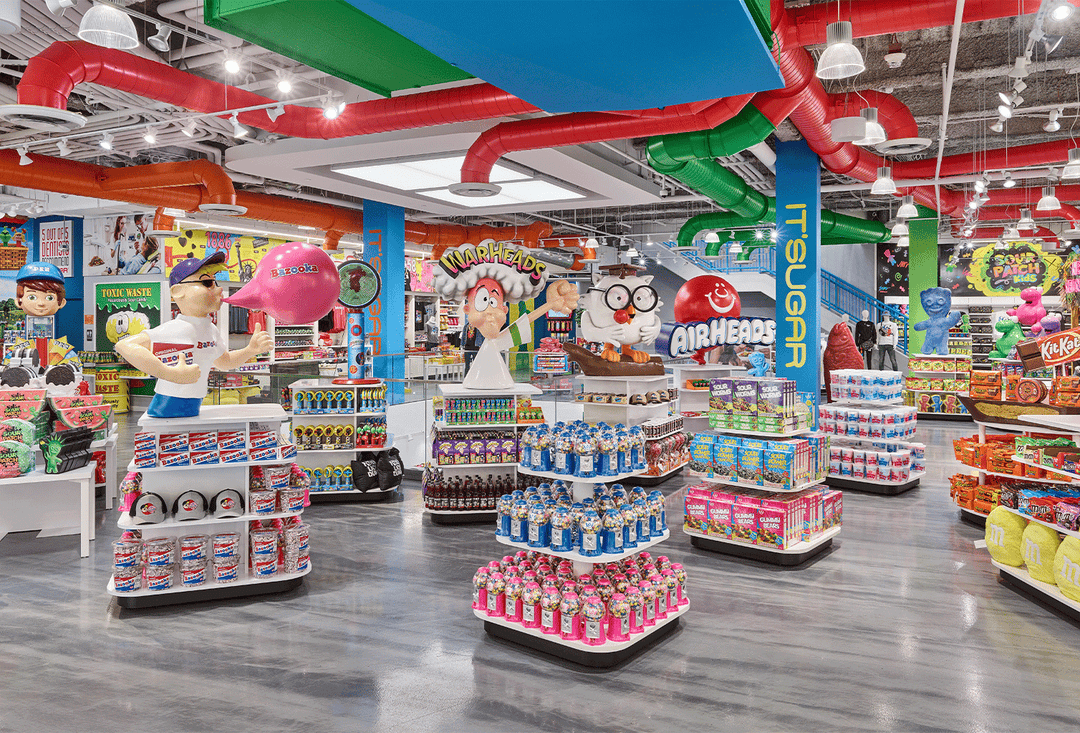 Founded by candy veteran Jeff Rubin in 2006, IT'SUGAR has become one of the largest specialty candy "retailtainers" in the world. with 100 locations throughout the United States and Candada. IT'SUGAR is more than just a candy store - it's an experience. Known for their absurd sugar innovations that celebreate lighthearted rebellion, IT'SUGAR aspires to a future where everyone has access to the pure joy that comes from indulging in a world with fewer rules and more sugar.
In 2017, BBX Capital invested in IT'SUGAR, and enabled an expansion plan which included the World's First Candy Departmenet Store at 24,000 sq ft and spanning 3 floors. With a unique blend of pop culture and sugar, IT'SUGAR continues to bring America's favorite candy brands to life, and encourage the world to not take itself too seriously.